Music Videos by Lady Gaga! List of some songs by Lady Gaga and will be put on this page:

Songs:

1."Just Dance"
2."LoveGame"
3."Paparazzi"
4."Beautiful, Dirty Rich"
5."Eh, Eh (Nothing Else I Can Say)"
6."Poker Face"
7."The Fame"
8."Money Honey"
9."Again Again"
10."Boys, Boys, Boys"
11."Brown Eyes"
12."Summerboy"
13."I Like it Rough"
14."Starstruck (featuring Flo Rida and Space Cowboy)"
15."Paper Gangsta"
16."Disco Heaven"
17."Vanity"
18."Dirty Ice - cream"
19."Retro Physical"
20."Rockshow"
21."Wonderful"
22."Shake UR Kitty"
23."Fever"
24."Honest Eyes"
25."Christmas Tree"
26."Fashion"
27."Fancy pants"
28."Kaboom"
29."No Floods"
30."Wonderland"
31."Everyone"
32."Let Love Down"
33."Blueberry kisses"
34."Big Girl Now (Featuring Lady Gaga)"

Just Dance

Lovegame
Paparazzi
Beautiful, Dirty, Rich

Eh Eh (Nothing Else I Can Say)

Poker Face

The Fame

Money Honey

Again Again

Boys Boys Boys

Brown Eyes

Summer Boy

I Like It Rough

Starstruck (Featuring Flo Rida and Space Cowboy)

Paper Gangsta

Disco Heaven

Vanity
Dirty Ice-Cream

Retro Physical

Rock show
Wonderful
Shake UR Kitty

Fever

Honest Eyes

Christmas Tree

Fashion
Fancy Pants

Kaboom
No Floods

Wonderland
Let Love Down

Big Girl Now

Sorry you guys. Blueberry Kisses and Everyone did not come out. Please tell me if you found any of them on youtube! Thanks! Heres the 32 Lady Gaga Songs! ENJOY! :o)

Powered by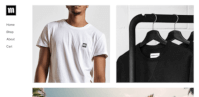 Create your own unique website with customizable templates.